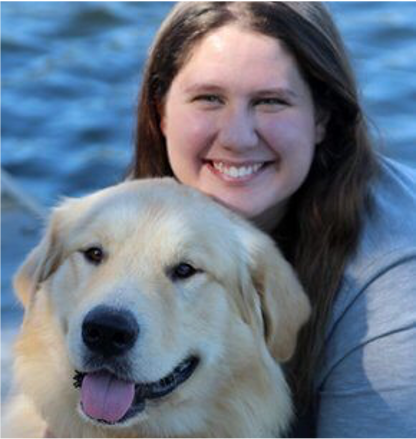 Dr. Magenta Kline grew up in Charleston and graduated from College of Charleston with a Bachelor's in Biology. After college, she worked at the Avian Conservation Center in Awendaw, working with raptors and shorebirds in the Avian Medical Clinic. She then was accepted and graduated from Ross University School of Veterinary Medicine and completed her clinical year at Louisiana State University. She completed her small animal rotating internship at Blue Pearl Veterinary Partners in Grand Rapids, Michigan in March 2021.
Dr. Kline's areas of interest include exotic medicine, neurology, internal medicine, geriatric medicine, and emergency medicine. She believes that veterinary medicine is a collaborative process between client, veterinarian, and patient.
Dr. Kline, her partner Tom, their goofy Golden Retriever, Ollie, and their three cats, Leia, Gatsby, and Roux are loving living in Charleston again. In her spare time, she enjoys singing classical music, baking, hiking, and enjoying the sunshine.