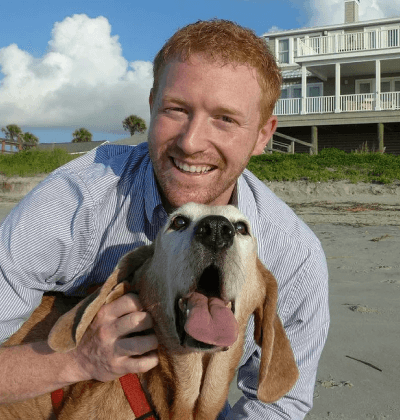 Dr. Jeffrey Davis
Dr. Davis was born and raised in mid-Missouri and graduated from the University of Missouri College of Veterinary Medicine in 2009. He stayed in Missouri for 2 years after graduation but knew his heart belonged in the South. In 2011, Dr. Davis moved to South Carolina and immediately knew he was going to be here forever. He spent 2011 through 2015  as an associate at Goose Creek Veterinary Clinic and in December 2015 joined the FAH family and has loved treating the amazing pets of Summerville.
Dr. Davis' interests include advanced dentistry, surgery, geriatric wellness, oncology, and personalized medicine. He believes that no two patients are the same and that good medical care is individualized, not protocolized. Dr. Davis is also proud to be a registered veterinarian for the Canine Lifetime Health Project.
Besides being a veterinarian, Dr. Davis also proudly serves in the United States Air National Guard as public health officer for the state of Missouri.
Dr. Davis resides in Charleston with his wife, Kerry, their daughter Moorea ("Mo") and their (very rotten) beagle, Bernard. In their free time, they enjoy trying new cuisine, traveling, and doing home improvement projects.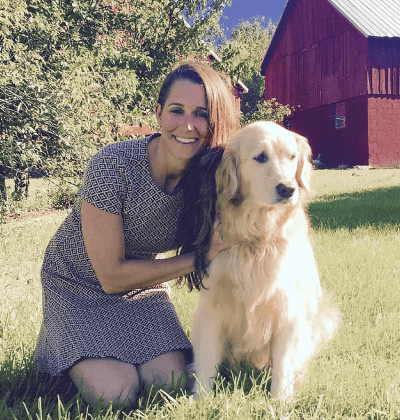 Dr. Kristen Pignatello
Dr. Kristen Pignatello grew up in southern New Jersey and later went on to receive her Bachelor's degree in equine pre-veterinary science from Otterbein University in Westerville, Ohio. She was an active member of the equestrian team and worked at a busy small animal practice during her four years of college. She is a graduate of Ross University School of Veterinary Medicine and just recently finished her clinical year at The Ohio State University. 
Dr. Pignatello is extremely excited to be joining Flowertown Animal Hospital and its amazing team. Her areas of interest include preventive medicine, internal medicine, and anesthesiology. Dr. Pignatello not only loves taking care of furry family members but also truly enjoys developing lasting relationships with her clients.
Dr. Pignatello, her fiancé AJ, and three dogs Tucker, Emma, and Ziggy are new to the Lowcountry and could not be more excited to call this their home.  In her spare time, she enjoys cooking, horse-back riding, and lounging on the beach with a good book.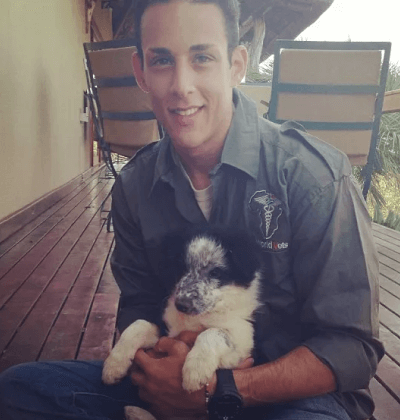 Dr. Matthew Nathan
Dr. Matthew Nathan is originally from Long Island, New York. He obtained his Bachelor's of Science degree in psychology from C.W. Post University and did his veterinary schooling at Ross University School of Veterinary Medicine with his clinical year at the University of Florida.  
Dr. Nathan then did a rotating small animal internship at Carolina Veterinary Specialists in Charlotte, North Carolina to further his knowledge of the veterinary field. His main interest is in emergency medicine and surgery, and he still takes emergency shifts at local referral clinics.
Dr. Nathan recently moved to Charleston to start the next chapter of his life. In his free time, he enjoys paddle boarding, hiking, staying fit, going to the beach, and trying new restaurants.
Dr. Nathan was first drawn to Flowertown Animal Hospital based on its focus on progressive medicine and client service. He has fallen right into place in our family here and has loved growing lasting relationships with clients and their pets. 
Dr. Caroline Randinelli
Dr. Randinelli is a Charleston native and joined the FAH family in the fall of 2019. She obtained her bachelor's degree in Animal and Veterinary Science with a Pre-Veterinary concentration from Clemson University. She then went on to complete her Doctorate of Veterinary Medicine at the University of Florida. 
After graduation, she practiced in south Florida but eventually decided to return home to the Lowcountry. Dr. Randinelli's special interests include surgery, oncology, dentistry, and geriatric and end-of-life care. Dr. Randinelli is very excited to join the Flowertown team to educate clients on the best care for their pets and strengthen the human-animal bond. 
When not in the office, she enjoys running, reading, and taking her dogs to the beach.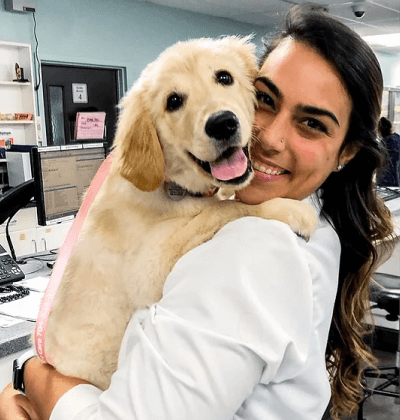 Dr. Rebecca Hawk
Dr. Rebecca Hawk grew up on Long Island, New York, and has traveled all over to obtain her veterinary training but is finally calling Charleston her home. Her veterinary technology degree was earned at SUNY Delhi and she completed her bachelor's in biology at Binghamton University. For veterinary schooling, she attended St. George University on the beautiful island of Grenada, West Indies. She completed her year of clinical training at University of Pennsylvania in Philadelphia, PA. 
She then moved to Charlotte, NC where she completed an internship for small animal medicine focusing on general practice and emergency medicine. Her interests include soft tissue surgery, preventive medicine, diagnosis and management of feline and canine allergies, and emergency medicine. In the future, she plans to further her training in eastern medicine and complete training for acupuncture. Dr. Hawk is overjoyed to call Flowertown her home and build long-lasting relationships with her clients and patients. 
In her spare time, Dr. Hawk loves to spend time on the beach, take care of all of her plants, and explore all the wonders Charleston has to offer with her fiancé, Sam, and two adorable rescue dogs, Scarlett and Ellie.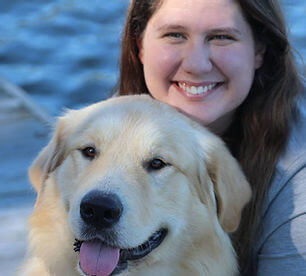 Dr. Magenta Kline
Dr. Magenta Kline grew up in Charleston and graduated from College of Charleston with a Bachelor's in Biology. After college, she worked at the Avian Conservation Center in Awendaw, working with raptors and shorebirds in the Avian Medical Clinic. She then was accepted and graduated from Ross University School of Veterinary Medicine and completed her clinical year at Louisiana State University. She completed her small animal rotating internship at Blue Pearl Veterinary Partners in Grand Rapids, Michigan in March 2021.
Dr. Kline's areas of interest include exotic medicine, neurology, internal medicine, geriatric medicine, and emergency medicine. She believes that veterinary medicine is a collaborative process between client, veterinarian, and patient.
Dr. Kline, her partner Tom, their goofy Golden Retriever, Ollie, and their three cats, Leia, Gatsby, and Roux are loving living in Charleston again. In her spare time, she enjoys singing classical music, baking, hiking, and enjoying the sunshine.