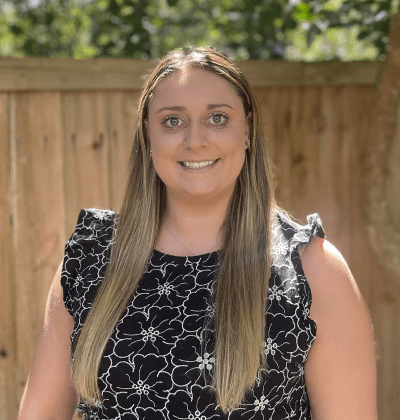 Dr. Kristen Walter is a Connecticut native who decided to escape the colder weather and relocate to Charleston in early 2022. She received her bachelor's degree in neuroscience from the University of Scranton in PA. In January of 2022, she graduated with a Doctorate in Veterinary Medicine from St. George's University and she did her fourth year clinical rotations at Louisiana State University.  After graduation, she worked as an emergency doctor for 1.5 years and has a passion for urgent care and sick patient cases. Her favorite part about these cases is looking at the body as a whole system, solving the puzzle and watching the patient's progression and recovery.
 
In her free time, Dr. Walter enjoys hanging out with her posse of canines (Oakley – her "pot hound" who she rescued in Grenada during vet school, Quinn – golden retriever #1, and Harper – her golden retriever puppy). She enjoys doing various crafting projects in her free time (macrame, painting, crochet, etc) as well as taking her fur girls to the beach to run around in the sand and waves. She has also visited 22 countries so far and hopes to travel to many more soon!
 
As a newer member of the Flowertown family she is excited to build strong doctor to client/patient relationships.  She is a strong advocate for client communication as to enforce owner understanding of what's going on with their pets. She is excited for her transition to veterinary general practice at Flowertown!